Who are we and what do we do?
We believe that being able to build successful relationships is the key to being successful in business (and in life in fact!). At Good Day Yellow we provide businesses and individuals with a range of skills, tools and knowledge to help them build relationships and achieve their goals, including psychometric testing, management coaching and leadership skill-building.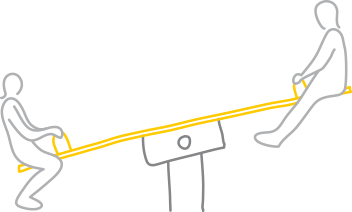 We imagine you've got some questions about what that means for you, and our website aims to answer them. You may have alternative questions to the ones we've anticipated, and we're very happy to answer those, too!
And, if you'd like to download our one-page overview, please click here.